3 Popular Cold Room Designs BY CRYO
CRYO systems provide you with 3 cold room solutions:
In this video, you will be more clear about the three popular clod room designs, including freezer room, processing room, and blast freezer room.
We guarantee that they are all equipped with high-density PU/PIR panels, good insulated cold room sliding doors, and suitable high-efficiency refrigeration systems. And more is the Remote Control Platform, to build energy-efficient and intelligent cold storage.
The freezer room is mainly used to store all kinds of frozen meat (chicken, beef, mutton, fish, seafood, etc.), ice cream and other foods that need low-temperature storage. Generally, the temperature will be designed between – 15 ~ – 25C and – 23 ~ – 30C.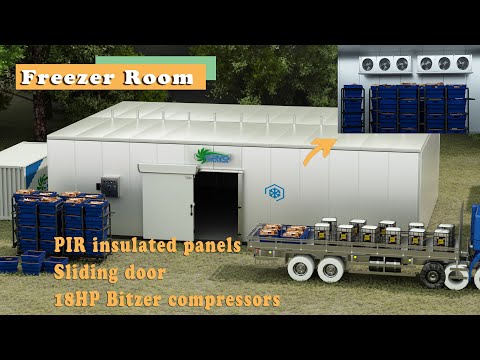 2. Processing Room Design
The processing room is mainly used for seafood, chicken,butter, chocolate, and other food processing. The temperature is usually designed to be about 10 ~ 18C because there are people working inside.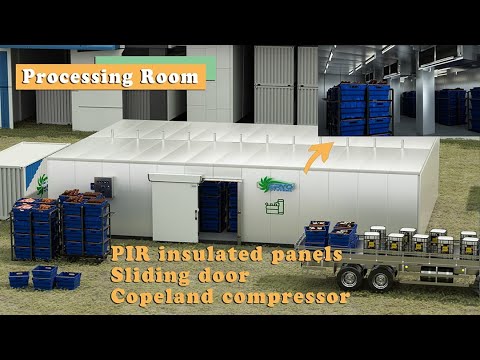 The Blast freezer is mainly for the rapid cooling and freezing of meat (chicken, beef, mutton, fish, seafood, etc.).Usually, the temperature will be designed in the range of – 30 ~ – 45C.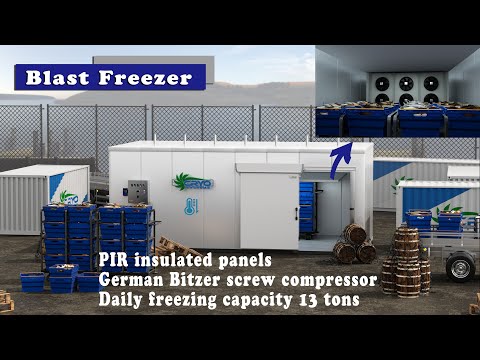 CRYO systems focus on providing high-quality cold room and one-stop solutions.
Customization services of cold rooms are available, send your cold room request to CRYO now!